Start On The Path To Better Health
You've only got one spine. Take great care of it with supportive Chiropractic Care
We Create Healthy Families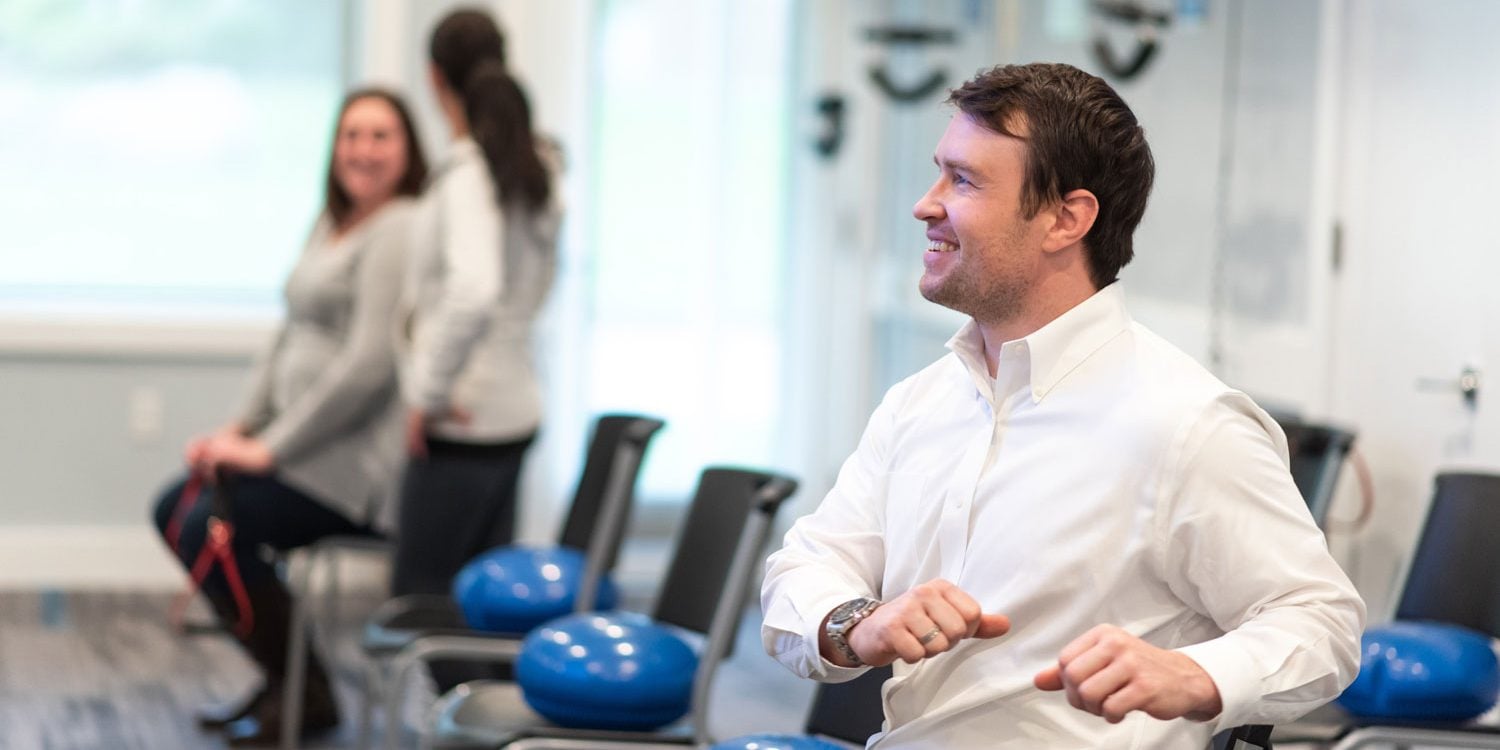 Wellness Programs For Your Needs
We will do our best to accommodate your busy schedule. Schedule an appointment today!
We strive to provide complete care for our patients. Learn more about all the services we provide.
Our patient forms are available online and can be completed in the privacy of your own home or office.
See What Our Patients Have To Say
"Lumbar curvature corrected by 60% in 3 months. Cervical subluxation corrected by 100%. Top notch, wellness-focused practice. Don't wait to get straight and feel great!"
Nancy F
"

Coastal Chiropractic is the third chiropractic office I've seen since I hurt my back, and by far the best. They seem more knowledgeable, besides being more comprehensive, and concise, and for the first time I feel that there is actually feasible plan towards achieving a healthy spine once again. Dr. Mirante and his staff are extremely personable, friendly, and caring. I am just passed the 1/2 way point of my treatment plan and am excited to continue because the results are showing enormously.

"
Andrew M
"

We all see Dr. Keith. None of us would trust our spines to anyone else. He is the most knowledgeable and caring doctor anyone could ever have!

"
Michele E
"

A friend recommended Coastal Chiropractic & Wellness to me after she noticed the pain I was in. My hips, back, and neck were constantly hurting, I didn't feel well, and struggled to lose weight after having a baby. It took me over a year (of excuses) to finally make my appointment. I am so glad I did! After my first adjustment, my middle back pain was gone. After a month, my hips and neck were feeling so much better. I was finally able to move again, and I was inspired & supported by the staff at Coastal to tweak my diet and exercise. I dropped 60lbs in 8 months. BOOM!I don't just feel good....I feel powerful. I am in control of my health! Don't wait a year to make your appointment like I did, call them today!

"
Marci H
"

Dr. Kieth Maranti is great. All his associates are very friendly. They all act in a professional manner. While tailoring their services to each individual client. Wouldn't go anywhere else!!!!

"
Max C
Chiropractor Madison CTDr. Keith Mirante
Dr. Keith Mirante is a Madison CT Chiropractor serving the Connecticut shoreline. Our shoreline chiropractic office and the rest of the welcoming team at Coastal Chiropractic and Wellness are committed to providing chiropractic solutions to address your unique needs, whether you are experiencing back pain, neck pain, headaches, or even muscular tightness and tension. You may be searching for pain relief after an accident, experiencing an injury, or suffering from a specific condition like chronic back pain or a spinal condition. Even if you're looking to improve your overall health, our chiropractors can help you attain your everyday wellness goals! Visit our chiropractic testimonials page to find out what our patients are saying about our Madison CT Chiropractor.
At your first visit to Coastal Chiropractic and Wellness, Dr. Keith Mirante will explain how chiropractic care works and give you a full evaluation to see if our chiropractic solutions are a good fit to address your needs. If there is a good fit, we can customize a plan of chiropractic care for your condition and health goals.
If you have not been to a chiropractor before and want to find out more, please Email Us or call 203-245-8217 to receive the answers to your questions. We also welcome referrals, so we invite you to share our shoreline chiropractic and wellness information with your friends and loved ones.
If you are looking to get back to balance chiropractic is for you.
Dr. Keith Mirante, Chiropractor Madison CT
 Coastal Chiropractic and Wellness | 203-245-8217
15 Meigs Avenue
Madison, CT 06443
New patients register for a Comprehensive Consultation.
Sign-up using the form or call us at (203) 245-8217 to Commit to making health a priority in your life.
Please do not submit any Protected Health Information (PHI)