Start On The Path To Better Health
You've only got one spine. Take great care of it with supportive Chiropractic Care
We Create Healthy Families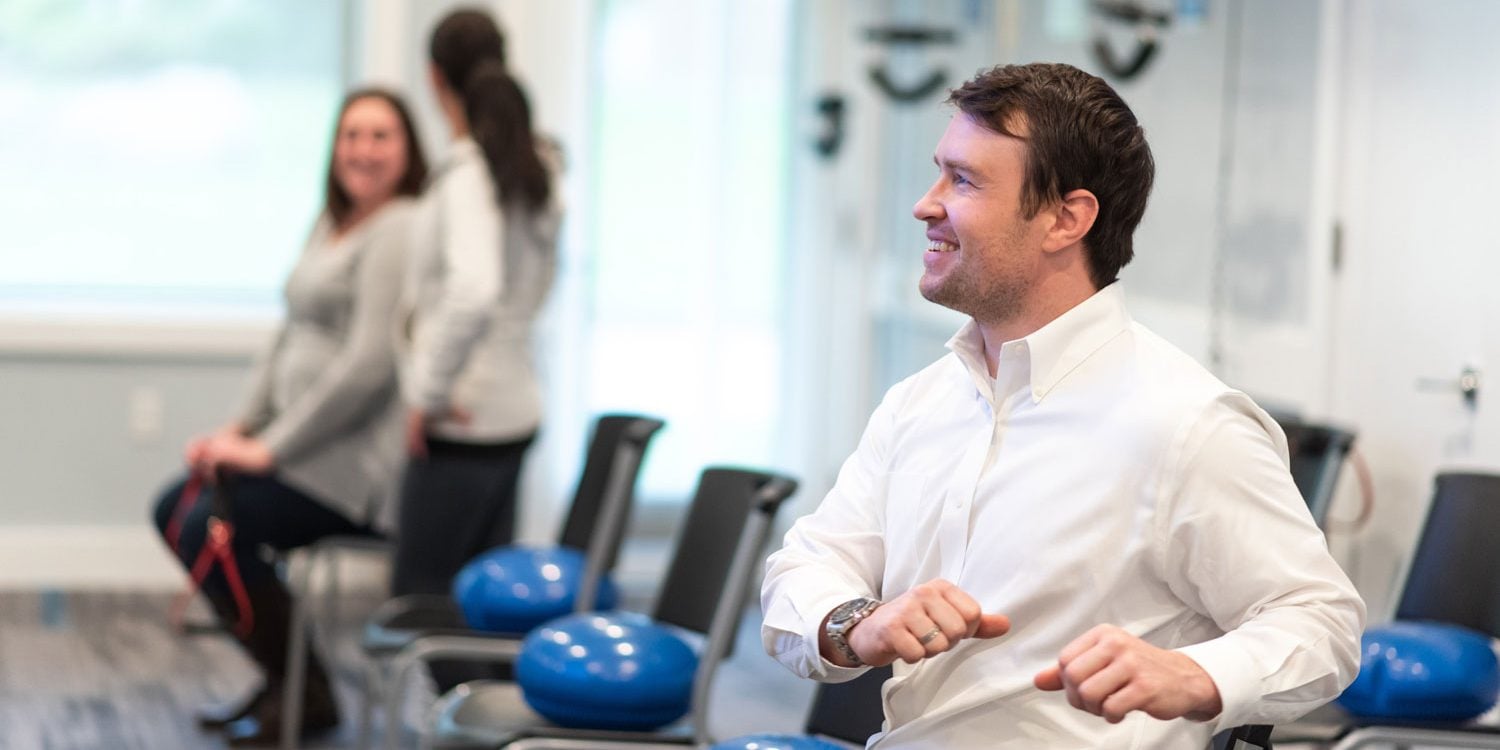 Wellness Programs For Your Needs
We will do our best to accommodate your busy schedule. Schedule an appointment today!
We strive to provide complete care for our patients. Learn more about all the services we provide.
Our patient forms are available online and can be completed in the privacy of your own home or office.
See What Our Patients Have To Say
"I've been going to Coastal Chiropractic for over a decade. They are consistent, knowledgeable, and comforting and have played a huge role in helping my family live healthier, happier lives. My whole family goes for a host of different issues including GI, scoliosis, and general maintenance and we have all improved with care from Keith. My mom says she wouldn't be able to get through her daily day without chronic pain if it wasn't for the chiropractic care she has received that allows her to live pain free (mostly). I also take My 3 year old to get adjusted primarily to help with chronic ear infections and Keith is so amazing with helping him manage when he's feeling nervous and the ear infection problem has mostly resolved since starting. The front desk staff is incredibly kind, accommodating, thorough and professional. Highly recommend !!"
Chelsey K
"I love Coastal Chiropractors, the Drs. as well as the entire staff are welcoming, understanding and genuinely concerned about your we'll being. I believe everyone should schedule an appointment with them, even if you're undecided about chiropractic medicine. It has literally changed my quality of life."
Maria H
"Great experience with all 3 Drs at Coastal Chiropractic. It's great that they don't just focus on the one issue, they do a full body examination and address all! At times I went in with a new pain and they treated that too. Since going to CC my mobility has increased 33%! Now I'm on a maintenance plan to improve that number even more.
Great Drs, great staff, great system!"
Rachel S
"I've been going to them for years and always amazing and friendly ! Constantly recommend !"
Amanda S
"Such a wonderful environment especially for my 2 year old. All the doctors and people on staff are so welcoming and friendly my daughter asks every day if we're going to the chiropractor! I initially brought her for constant ear infections and we were so happy to see that she didn't get an ear infection her first illness after getting adjusted. Highly recommend coastal chiropractic!"
Emily M
"The doctors (and the entire team!) at Coastal Chiropractic & Wellness are the absolute best in the business! I was visiting Connecticut and wasn't able to make the 8-hour trip back home due to severe back pain. Coastal Chiropractic was able to fit me in right away and treat me regularly for 2 weeks in preparation for my drive. Coastal took the time to fully explain the cause of my pain based on the x-rays that were taken on-site and walked me through how the adjustments would help. They also provided guidance on stretches and exercises to supplement the adjustments and kept me well informed on my progress. The check-in system was smooth and efficient and it was obvious the entire team truly cares about their patient's health and wellness journey. Highly recommend!"
Beth P
"I have been working with Dr Keith for 14 years and can't say enough about the level of care I've experienced at Coastal Chiropractic. Dr Keith's talent has built a team of professionals that are knowledgeable, committed and caring. I love their holistic approach to wellness. All three doctors are wonderful! The music is great! This is a happy, healthy place!"
Claudia N
"The doctors give personal care to each and every patient Everyone's care of plan is different and fits each of individual's need I believe that each doctor uses his strengths and gifts and God''s grace as an instrument of healing for each patient"
Mother Elaine
Chiropractor Madison CTDr. Keith Mirante
Dr. Keith Mirante is a Madison CT Chiropractor serving the Connecticut shoreline. Our shoreline chiropractic office and the rest of the welcoming team at Coastal Chiropractic and Wellness are committed to providing chiropractic solutions to address your unique needs, whether you are experiencing back pain, neck pain, headaches, or even muscular tightness and tension. You may be searching for pain relief after an accident, experiencing an injury, or suffering from a specific condition like chronic back pain or a spinal condition. Even if you're looking to improve your overall health, our chiropractors can help you attain your everyday wellness goals! Visit our chiropractic testimonials page to find out what our patients are saying about our Madison CT Chiropractor.
At your first visit to Coastal Chiropractic and Wellness, Dr. Keith Mirante will explain how chiropractic care works and give you a full evaluation to see if our chiropractic solutions are a good fit to address your needs. If there is a good fit, we can customize a plan of chiropractic care for your condition and health goals.
If you have not been to a chiropractor before and want to find out more, please Email Us or call 203-245-8217 to receive the answers to your questions. We also welcome referrals, so we invite you to share our shoreline chiropractic and wellness information with your friends and loved ones.
If you are looking to get back to balance chiropractic is for you.
Dr. Keith Mirante, Chiropractor Madison CT
 Coastal Chiropractic and Wellness | 203-245-8217
15 Meigs Avenue
Madison, CT 06443
New patients register for a Comprehensive Consultation.
Sign-up using the form or call us at (203) 245-8217 to Commit to making health a priority in your life.
Please do not submit any Protected Health Information (PHI)